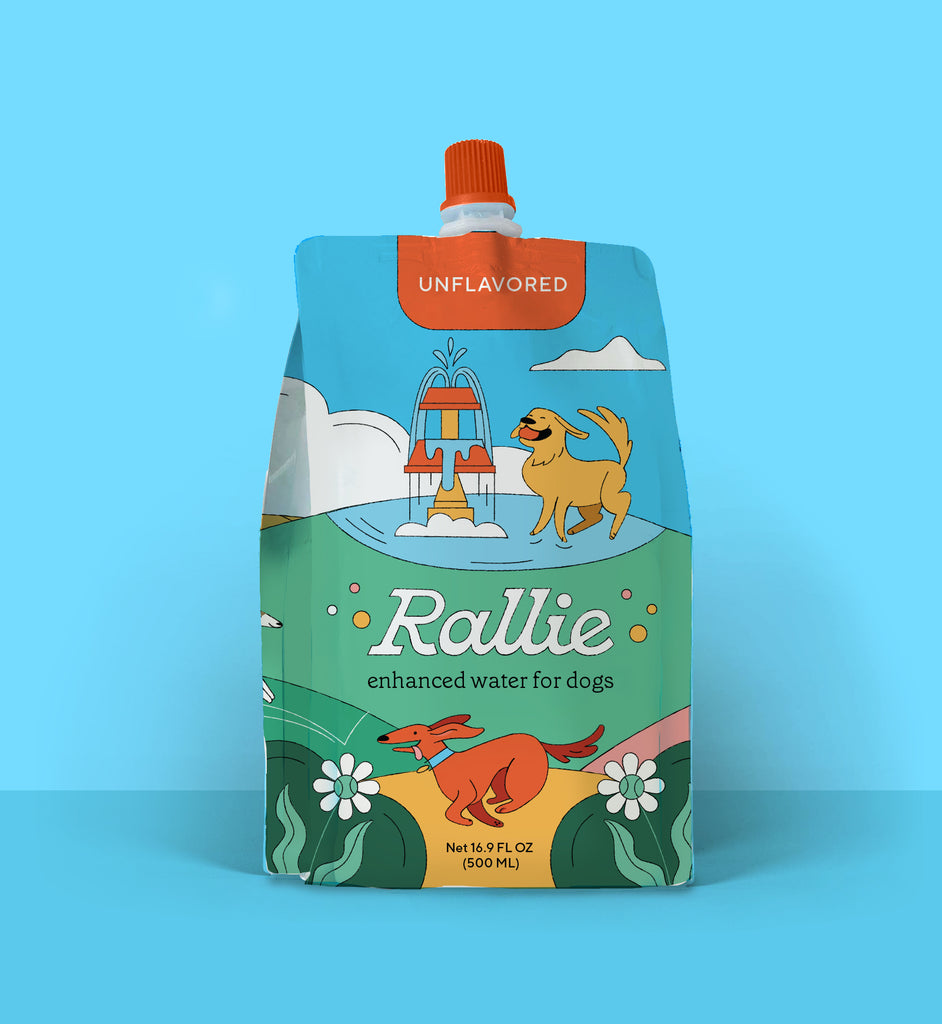 Rallie is a revolutionary blend of the most science backed ingredients to be used in a dog supplements ever! With eight benefits in one, it offers an unparalleled way to provide your fuzzy bestie with head-to-tail preventative and restorative muscular support in one simple dose.
Hydogen + Electrolytes + Vitamins + Purified Water
Rallie contains supplements that restore cartilage, soothe muscles, and promote healthy joint function throughout all stages of their life.
Ingredients: Purified Water, Hydrogen Gas, Sodium Chloride - 190 mg, Sodium Citrate - 150 mg, Potassium Citrate - 200 mg, Magnesium Citrate - 30 mg, Vitamin B1 (Thiamin) - 100 mg, Vitamin B3 (Niacinamide) - 20 mg, Pantothenic Acid (Vitamin B5) - 5 mg, Pantothenic Acid (Vitamin B5) - 5 mg, Vitamin B6 HCL (Pyridoxine - Hydrochloride) - 5 mg, Vitamin B12 Cyanocobalamin - 75 mcg, Glucosamine HCl - 250 mg, L-Carnitine - 250 mg, Hydrolyzed Collagen Peptide - 500 mg, Turmeric Extract White, Peanut Powder (for peanut flavor only)